Tools and Techniques for Creating OER
By the end of this chapter, you should be able to:
Provide two examples each of low-tech, medium-tech, and high-tech tools for creating OER.
Explain why an instructor might choose to develop OER using low-tech tools.
Describe one medium- or high-tech tool you could use to develop an OER.
Attribution: "Creating Open Educational Resources: Tips for New Creators" by Abbey Elder is licensed CC BY 4.0.
As we covered in our Considerations for Using or Creating OER chapter, it's important to keep in mind some key factors before deciding to create a new OER. Some more in-depth tips for creating OER are outlined in this chapter.
Consider your Tools
Most educational resources today are "born digital," meaning they are digital files before they are put into print or any other format. There is a wide variety of software and platforms available to assist with creating or editing digital content that can be used as OER, but it can be confusing to decide on which platform to use.[1]
Low Tech
The simplest way to create educational resources is by using familiar word processing tools such as Microsoft Word, Google Docs, or Libre Office. This software includes most of the features needed for standard content, and the file can be easily exported as a PDF or printed. Additional low-tech options include:
LibreOffice Draw: Draw lets you produce anything from a quick sketch to a complex plan, and gives you the means to communicate with graphics and diagrams. Draw is an excellent package for producing technical drawings and other visual examples.
InkScape: An open source application that creates and edits PDFs and also works as a vector drawing and graphics tool. A better option for PDF editing if your document is image-heavy.
Medium Tech
Another common way to create or edit educational resources is to create a website or hosted resource. This could be in the form of a blog, a static website,  or a wiki. WordPress can be a great tool for these sorts of medium-tech projects.
Think about ways you could use Low- or Medium-Tech resources in your class. Is there a Medium-tech resource you're already using in your classes? Could you create and disseminate OER easily using that software, or do you need additional training to feel confident?
Look around your campus and see if there are workshops available on the software you want to learn.
Additional medium-tech options include:
Gnu Image Manipulation Program (GIMP): GIMP is an open source, cross-platform image editor available for GNU/Linux, OS X, Windows, and other operating systems.
OER Commons Open Author: Open Author helps you build Open Educational Resources, lesson plans, and courses to share openly on the OER Commons platform.
Pressbooks: Pressbooks is a simple book formatting software. Some institutions, like the University of Houston, provide author support for publishing in Pressbooks.
High Tech
There are a number of platforms that provide professional tools for authoring content, and some are very easy to use. A common tool used by OER projects is PressBooks (in which this text is published), a publishing software that makes it easy to produce interactive e-books and other text-based content. Other tools, like Jupyter Notebooks, may take time to master and require special expertise.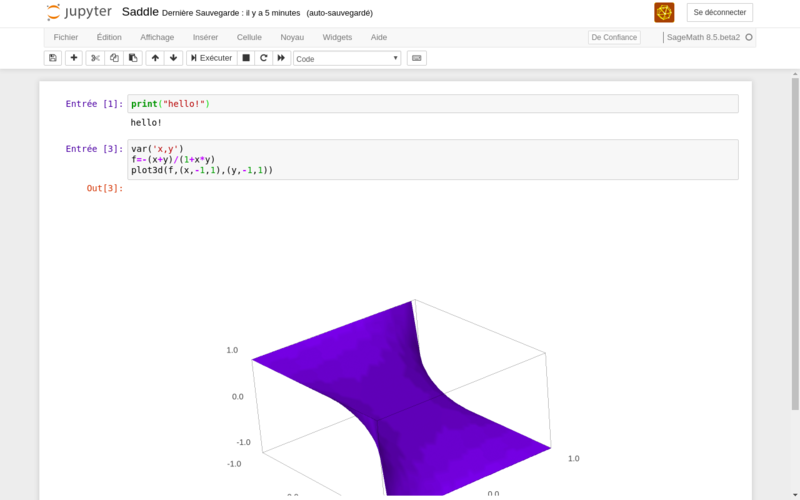 Additional high-tech options include:
GitBook: Created by GitHub, this open source tool allows you to create a book hosted on the GitHub platform. You can create your book in Markdown, add images and embed content from the Internet.
Bookdown: The bookdown package is an open-source R package that facilitates writing books and long-form articles/reports with R Markdown.
Jupyter Notebook: Jupyter Notebook is an open-source web application that allows you to create and share documents that contain live code, equations, visualizations and narrative text.
Be aware that some authoring platforms on the market include restrictions on how the final product can be published or shared. Before beginning, it is important to make sure you understand the terms of use and whether you will be able to move your work to a different platform if you choose.
Creating OER with Students
As we covered in our Open Pedagogy chapter, there are many ways to get students involved in the creation and adaptation of OER. Assigning students to draft exam questions could bring immense value to your course, especially if those questions are built upon and improved by future students. Other work your students can collaborate on creating include literature reviews, course readers, and even full textbooks.[2]
Although your students may be new to some of the content covered in your course, if they can be engaged in creating something useful for future students, they may be able to better understand the material through this process; furthermore, students may find it easier to convey your course material in a way that other students will be able to understand. How and if you choose to include your students in content creation is up to you as the instructor, but there are many options available.
In the next chapter, we'll discuss how to create accessible and usable open content and how to assess your own materials for accessibility.
---