20

Tourist Attractions

Andrea Obaya
Seoul: The City with Everything for Anyone
Seoul is the capital of South Korea, considered the "Asian New York" or the "New York of Asia." It is made up of twenty-five districts, with one of them -Gangnam- being known as the "Beverly Hills of South Korea." Seoul is an exquisite, popular tourist destination, rich with history and a diverse lifestyle where there is a little bit of everything for everyone. Everyone, from foreigners to Koreans themselves, strive to someday make it their home or at least have the opportunity to visit, stay and fully take in the city of Seoul and with the popularity of K-pop and the rise of the "Hallyu" wave, it has now become a hotspot for tourists -almost like how it is for anime fans and Japan. From historical landmarks and architecture to a thriving food and nightlife culture to a bustling commerce market for fashion and consumerism, Seoul has so much to offer. Here are some places one can visit when planning their upcoming visit to Seoul.
For the history and architecture buffs, Seoul has a rich history dissipated across its 233.7 mi² area with its prominent and distinguished architecture encompassing the distinct form and style of architecture seen not only in Seoul, but also other Asian countries like China and Japan. Now, Seoul's architecture, depending on the area, is a mix of traditional Asian architecture seen in traditional Japanese or Chinese houses, historical buildings and temples, but there is also some modernism in its architecture as one would see in modern cities like New York City or Tokyo. To experience and see this time capsule of history that has been preserved over time, a definite hotspot to visit would be the Gyeongbokgung Palace with the Gwanghwamun Gate.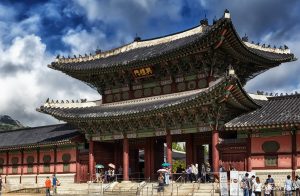 Considered as an epitome of Korean history, Gyeongbokgung Palace is the largest of five palaces built during the Joseon dynasty -the last Korean dynasty- and is where one can stand and embrace Korea's history, while Gwanghwamun Gate serves as the palace's entrance. Other notable mentions to visit are King Sejong's statue located nearby, Bukchon Hanok Traditional Village where one can also take in traditional architecture and housing, and for fans of war history, the DMZ (Demilitarized Zone) is a remnant of the Korean War along with the War Memorial of Korea, which is filled with military memorabilia and tributes to the war.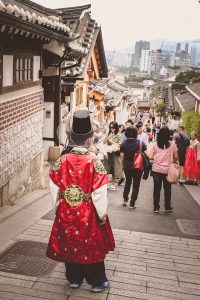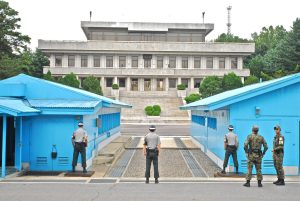 For the K-pop and K-drama lovers out there, there are also hotspots to visit and live out one's K-drama fantasies and fandom power. To start off, the Han River is an icon in K-dramas and it appeals to K-pop fans as well. Anyone that watches K-dramas knows that the Han River is a hotspot for dates or to enjoy a day outside. Many K-dramas are filmed here, so it is well-known and sometimes K-pop idols or trainees come out to exercise or run out here. As a bonus, if one visits at night, they will get the treat of Banpo Bridge.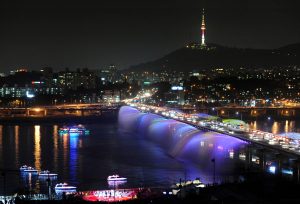 Again, if anyone has seen K-dramas, most scenes with a night shot and a romantic scene at the Han River, usually show a waterwork display that happens where water falls in a half-rainbow shape with many colors illuminating it like a rainbow. This attraction is also at the Han River, creating a perfect K-drama moment for any fan. Other hotspots are Lotte World which is an indoor amusement park (also very popular and commonly seen in K-dramas), and KStar Road which is a street in Gangnam where all the luxury brand stores and K-pop companies are, and as a bonus, there are what are called "GangnamDols." These "GangnamDols" are little statue dolls dedicated to K-pop groups such as "Girls' Generation," "Super Junior," "BTS," and many iconic groups. Plus, if someone is an "oldie" K-pop fan who really loves "second generation" groups, this is the place to go. Lastly, if the Han River is considered "overrated", there is also Cheonggyecheon, which is also a popular date spot in both K-dramas and real life and also has a body of water where one can have a nice walk.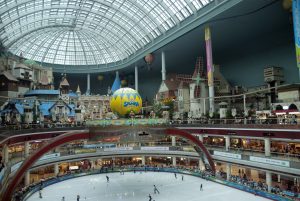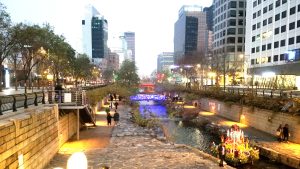 For those who are just traveling for adventure, have no specific fascination with a place, or are just on a family vacation, there are, of course, places you can add to your itinerary. If one loves exercising or being with nature, one can go hiking at Bukhansan National Park which has a serene atmosphere, and one can also visit and/or stay at the Jingwansa Temple.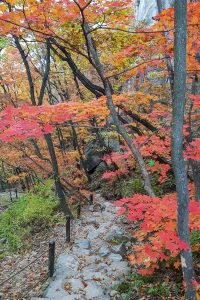 If one really enjoys this temple or prefers a different spiritual retreat per say, there is also the Jogyesa Temple and Bongeunsa Temple. There are also shrines to visit such as the Jongmyo and the Jeoldusan Martyrs Shrine -the latter also perfect for history buffs. And if one just wants pure nature, there is also Nami Island. That would be a great start to a morning and then later in the afternoon, one can do some shopping. There are many places to go shopping, especially for clothes, as Koreans are also known for having a great fashion sense. Some places include the COEX Mall with hundreds of little stores inside it and the Dongdaemun Design Plaza (DDP) -Seoul's fashion district- but there are many local stores and stands where one can buy, depending on their tastes and budget.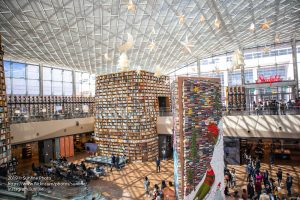 If one does not like shopping much or did not come to shop and is more of a "leisurely afternoon" and/or "art lover" person, there are also museums one can go and spend their afternoons in, such as the Seoul Museum of Art or National Museum of Korea. Lastly, to conclude a long day of hiking or shopping etc, one can enjoy and be immersed in Korea's street food and nightlife culture. There are many streets and stands to choose from with some of the most popular being Gwangjang Market, Namdaemun Market, and Myeongdeong. If you just prefer convenient or fast, simple food, there is also Lotte Mart.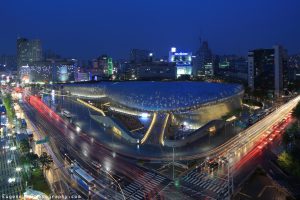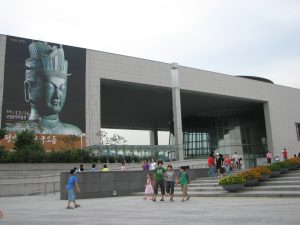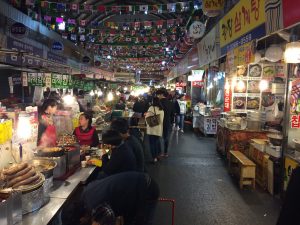 To conclude, for those who are just into sightseeing and want to check off tourist attractions around the world, Seoul also has its share of tourist attractions such as the N. Seoul Tower which is similar to Tokyo Tower but for Korea -also popular in K-dramas,- especially the older ones. For those who are invested in world politics, there is also the Blue House, which is where the president of South Korea resides in. Overall, Seoul is very diverse in nature, lifestyle and as a city itself: there is something for everyone so that anyone can enjoy their visit and stay in Seoul. It has a good mix of rural country and modern city life that it is adaptable to fit anyone's taste and even if none of the categories apply to someone, there are attractions for everything and everyone such as book-lovers or paranormal/haunted location enthusiasts etc. There is something for every interest and there will be something or somewhere to go that will make Seoul a memorable and enjoyable city.
Works Cited:
Sherman, Freddy. "16 Top-Rated Attractions & Things to Do in Seoul." PlanetWare.com, 26 Nov. 2021,. https://www.planetware.com/south-korea/top-rated-tourist-attractions-in-seoul-kor-1-3.htm.
Dunsmore, Linda. "Must-Visit Attractions in Seoul." Culture Trip, 8 May 2017,. https://theculturetrip.com/asia/south-korea/articles/20-must-visit-attractions-in-seoul/.
Aaron. "34 BEST Places to Visit in Seoul (Attraction Guide for 2022)." The Broke Backpacker, 2 June 2022. https://www.thebrokebackpacker.com/best-places-to-visit-in-seoul/.
"K-Star Road : Where Stars Are Made." K-Star ROAD : Where Stars Are Made | The Official Travel Guide to Seoul, 10 Nov. 2022,. https://english.visitseoul.net/tours/K-Star-ROAD–Where-Stars-are-Made_/15297.